Latest theory: it was life indoors that killed Mozart
main
According to William B. Grant of the Sunlight, Nutrition, and Health Research Center in San Francisco and Dr. Stephen Pilz of the Medical University of Graz, Mozart died of a Vitamin D deficiency, causwed by lack of sunlight.
If only he had composed more in the garden…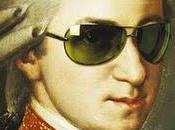 Vitamin D theories are very fashionable at the moment, so much so that some countries ran out of supplements last winter. Three jabs, and Wolfie might have finished that Requiem. Yeah, right.
Most serious scholars still agree that Mozart died of a surfeit of marzipan balls.
Read more: http://www.upi.com/Health_News/2011/07/04/Vitamin-D-lack-linked-to-Mozarts-death/UPI-17741309836872/#ixzz1RKi3kDOl
And here's some further analysis