Breaking: Ken Russell is dead
main
A member of the family has just informed me that the film director Ken Russell died yesterday afternoon, peacefully in his sleep.
He was 84.
Ken made his name with a series of films and fantasies about great composers: Elgar, Delius, Mahler, Liszt and more.
He went on to make feature films – Women in Love (1969), The Devils (1971) and Tommy (1975), always with an assertive music component and an uncomplicated narrative line.
Among many achievements that spring to mind, he made British cinema less insular and self-referential. He was also a leading creative force in the history of British television.
He will be widely mourned.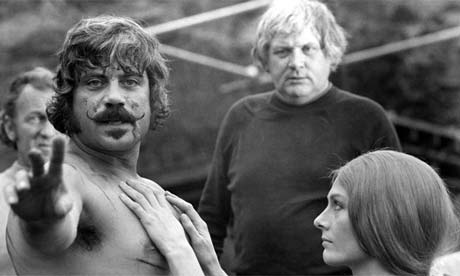 photo: (c) Everett/Rex (all rights reserved)