A composer blacklisted for adultery and necromancy
main
The Welsh are trying to make a case for John Herbert Foulds, a composer whose First War eulogy A World Requiem had a brief success before being summarily discarded.
Was it because he had a child with a married woman who wasn't his wife? Or because he liked talking to the dead and raising Hindui gods? That's the latest musicological discovery in today's Western Mail, always a good read.
Too good to be true, in parts. The headline seems to imply that A World Requiem, along with other works, is missing presumed lost, never to be heard again. Actually, it was revived at the Royal Albert Hall four years ago and released on the Chandos label.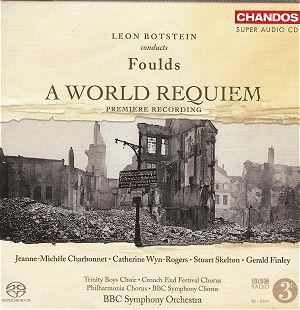 And the sub-editor cannot make up his/her mind whether Foulds is plural or singular. Not surprising, perhaps, in his circumstances.