Mahler baby breaks twitter record
main
I am thrilled to learn from BBC Newsbeat that a baby announcement on a minority channel broke the twitter record at 8,868 tps (tweets per second, newbies).
I am even more thrilled to learn that it is a new baby in the Mahler family. The singer Beyonce, pregnant at 29, is an eighth cousin of the great composer, four times removed (see Why Mahler?, page 13).
Let's wish her an easy pregnancy and happy outcome. If it's a boy, this could bring Gustav right back into the top ten baby names.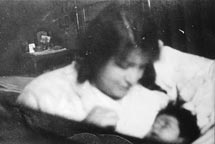 (yep, that Alma with baby Anna from http://www.alma-mahler.com)