New resolution for Mozart Requiem
main
Unhappy with performing the politically-correct unfinished version? Unhappy with the Süssmayr completion?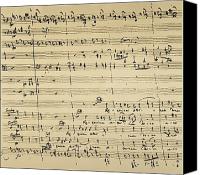 Michael Finnissy has a score for you. He has finished the work as Mozart might have done had he lived in 2011.
First performance this Sunday in Southampton. More here. The Finnissy edition will be published by OUP in 2012.