Gergiev is in Rotterdam – oops no, he's gone
main
The Gergiev Festival is running this year from September 9 to 18 in Rotterdam, with the main man conducting a Dutch premiere of Rimsky-Korsakov's Sadko and much else.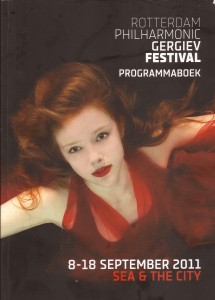 But four days into the festival, I see the maestro's gone. According to his
 online diary
, he was due in Bucharest, Rumania, last night and tonight to conduct the Mariinsky orchestra,  then on a Russian tour to Kasnodar, Samara and Sochi, ending in the Armenian capital, Yerevan, on the 19th.
On the 21st, he opens the LSO season in London.
Say what you like about short attention spans, you have to admire the man's punitive dedication to his profession. There is no pecuniary benefit from playing Bucharest and the Black Sea and precious little political capital to be gained. Gergiev does it for love of the game and, I believe, out of some mystic belief that he is bringing light into darkness. That's who he is, that's how he is. Listen
here
.
And if the Dutch feel short-changed, tough.