Obama talks about the value of arts. BP pumps them with cash.
main
One of the great disappointments of the Obama presidency has been its failure to foster the creative potential of America's arts. Another, probably unforgettable, was the president's xenophobic assaults on British Petroleum when a BP rig sprung a bad leak in the Gulf of Mexico. Made us all so  proud to be British (even though BP is not).
This morning at the British Museum, BP reminded us of its continuous investment in UK arts institutions for 24 years and pledged to continue that involvement up to 2017.
Its £10 million ($16m) input will enable the Royal Opera House to put up 21 big screens around the country for free live relays of opera and ballet, Tate Britain to rehang its entire collection, the British Museum to stage a Vikings extravaganza and the National Portrait Gallery to continue its BP Portrait Awards.  'We deliver world class programmes to a global audience,' said BP md, Iain Conn.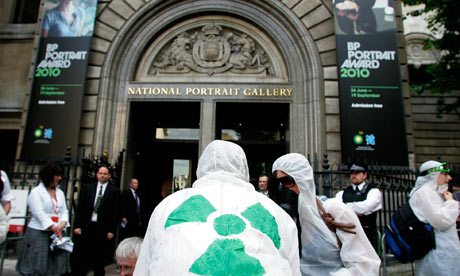 Nicholas Serota of the Tate admitted the Gallery had listened to green protests at BP's pollution, but decided to take the money regardless. BP said it was proud to supply the world's energy needs. Neil Macgregor of the BM called BP an 'exemplary supporter of the arts'. Nobody mentioned Barack Obama. What's he ever done for the arts?