She announces it here.
Where's Anna for Christmas? Among the true believers.
Latest from Moscow News:
Sources close to Valery Gergiev have updated me on the fraud scandal that has hit the Gergiev Foundation.
The amount stolen was not US$13.5 million – 400 million roubles – as originally reported in the Russian press, but the equivalent of US$8 million – still a hefty sum.
Some of the money has been traced and directors of the Foundation are hopeful that most, if not all, will be recovered.
The suspect Igor Zotov has been released by the police but his passport has been confiscated, so he cannot leave the country.
I have adjusted the original report here. This account supercedes older versions.
No comment.
These contributions to our Year of the Flute production of Fred the Great Goes to Poland come from Dale Morehouse, chair of Vocal Studies Division at UMKC and friend of flutist Carol Dale.
Act One, aria:
In Poland, in Prussia, in Dresden and Wien,
Our Quantz is the greatest, the best on the scene.
Vivaldi's a wild man, the Bach's are too mild.
If he'd write me something, I'd give my first child.
Since Doppler's not born yet, Moyse still to come,
It's Quantz's fine tunes that we choose to hum.
Prokofiev will thrill us and Poulenc will shine.
But in yesteryear Europe, he's the man for our time.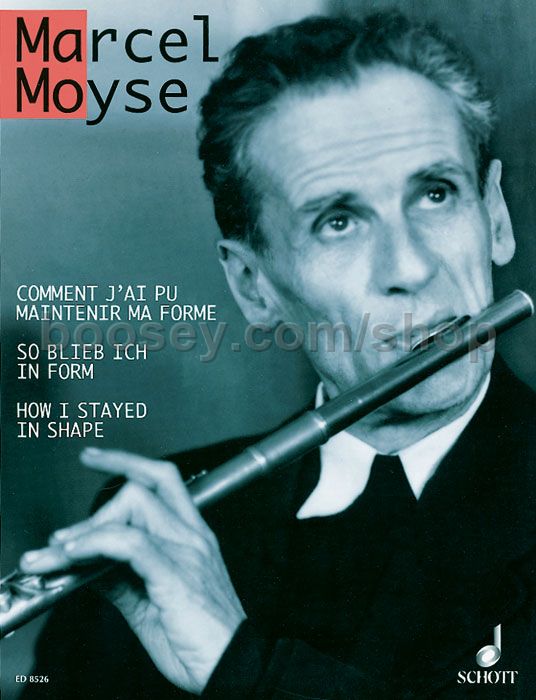 Act Two, intermezzo:
To be first with info
Is what my bro wants –
Ibert the glad tidings
That I'm playing Quantz.
It rarely is fair
to be playing Ibert
with Pahud in your head
and your teacher's cold glare.
Why are we taught
to all say Ibert
while Austria's Franzl
is not called Shu-bair?
If tongues of trained flutists
can't get these names right,
I'll flutter off vainly
and bid you good night.
Act Two: battle chorus
Taktak – "Who's there?"
Kashvilli, that's who.
You play my sonata
And that darned Martinu.
Plus that Pierné and Piper
And Piston and Feld.
Here's to Hummel and Handel –
The king of my world.
Then there's Milhaud and Moscheles,
Mouquet and Bax.
Antheil, Berkeley, Boulez
Make me run off the trax.
Though hard practice makes perfect,
It's time that I quit.
Even sharks need to rest –
See ya soon, Leo Smit!
A first-act coda has been submitted by Mr Joel Cohen:
DISSATISFACTION
A fair floogie flat footed, Miss Blitz,
Gave the floy to a flautist named Fritz.
As he tootled his Bach,
Fritz thought to himself, "Ach,
This is schwach. And it hurts when I pisz."
Lawyers for the estate of J. Fred Coots, who wrote 'Santa Claus is Coming to Town' back in 1934, have filed a lawsuit against EMI to claw back publishing rights in the ditty.
It's one of a sheaf of recent actions arising from legislative changes to copyright terms – a phenomenon known as 'Termaggedon' among intellectual property consultants.
You don't know what I'm talking about? You really want to know? Look away now if you are feeling squeamish.
A study in the British Medical Journal isolates three phases of hearing loss in Beethoven, each reflected in the music he wrote. It includes video demonstrations by the Isolo string quartet and offers compelling reading for the holiday period. Bookmark here and discuss among yourselves.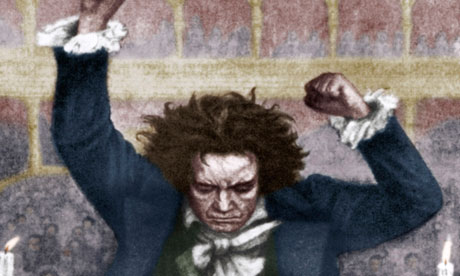 (picture (c) Lebrecht Music & Arts)
The International Federation of Phonographic Industries, IFPI, has delivered a report on how Google is performing in its pledge to stop illegal file-sharing. Not very well, is the summary. Not very well at all.
The main complaint: Google has persistently resisted requests by the music industry to prioritise sites with authorised content over unauthorised sites.  Even more damningly: Google continues to both (i) receive financial benefits from sites and applications that engage in piracy and (ii) place artificial road blocks in rights holders' efforts to protect their content online.
Basically, the music industry is accusing Google of encouraging organised crime on a vast scale and sharing its profits.  I wonder how it will back that forthright assessment with action in the new year.
Read the whole report here.
And decides to renew him.
Michael Haefliger's contract as festival director has been extended until 2016. He is credited with an increase in foreign visitors since 1999 from seven to 19 percent of box-office – still much smaller than Salzburg's, but heading in the right direction. Budgets have more than doubled over 12 years from 14 to 26 million Swiss francs, and sponsorship has also doubled, to SFr8 million.
All told, a respectable set of numbers.
In the January issue of wonderfully readable Standpoint magazine, out today, I offer a summary of some of the regeneration ideas I presented at the Dutch Classical Music Meeting in October.
Holland has the worst record of any civilised country in using the recession for an attack on the arts. But are the artists despondent? Not so far as I could tell. On the contrary, they are becoming smarter, sharper, tougher. It's the politicians who are on the back foot now.
Read my essay here.