Calls for aspirins and lifebelts at Sony Music
main
Sony Corp lost nearly $200 million in the last quarter, which is enough to give anyone a headache.
But the big worry is music, which is dipping ever lower below the Plimsoll line. Music was 6.6 percent down on the quarter, with just two big earners – Beyonce and Adele. Beyonce wants to have a baby and Adele, who has taken the rest of the year off, is not even a Sony artist. Just a US distributee.
Talent is at a low ebb in Sony Park. The waters are rising.  Here's the latest.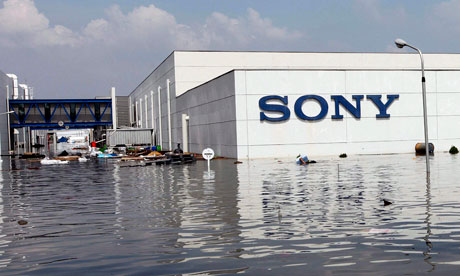 photo: (c) EPA, Bangkok.