What's really the matter with Levine and the Met
main
A while back, in the Wall Street Journal, I described the sad history of James Levine at the Boston Symphony Orchestra:
Barely had he raised a baton, though, when persistent back complaints, aggravated by an onstage fall in 2006, resulted in repeated cancellations. Amid press speculation and public discontent, Mr. Levine refused to announce any decision on his future. Offered a contract renewal in 2010, he left it on hold. Neither the board nor the players of the Boston Symphony Orchestra knew whether Mr. Levine was music director or not. Week after week he refused to decide, crippling player confidence, alienating the audience and undermining his hard-earned reputation for competence.
Boston has yet to recover from Levine's vacillation.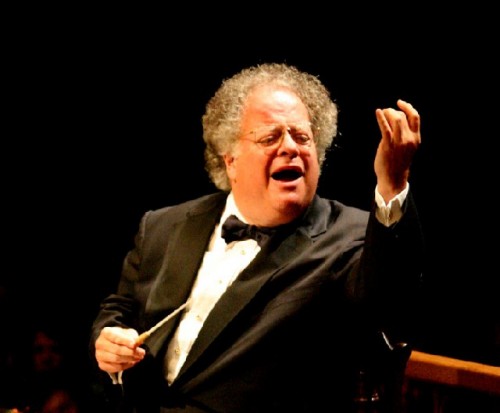 That sorry story is now being repeated at his main stronghold, the Metropolitan Opera,  which has dithered from one health episode to the next over the past 11 years without confronting the obvious and the necessary. It needed to put in place a successor strategy and failed to do so.  The Met has officially ascribed Levine's latest withdrawal to a mishap, a fall in the street, telling the New York Times:
He had a major operation last year for spinal stenosis, or compression of the spinal cord, and two follow-up surgeries, Mr. Gelb said he had canceled Tuesday's rehearsal, which was to have been the conductor's first day back, just the night before. "I didn't want it to come out in dribs and drabs," he added. "I wasn't exactly sure what his condition was."
That seems, at the least, disingenuous. Two people close to James Levine have told me he is suffering from uncontrollable shaking as a result of his various condition.  The musical world owes him an enormous debt for his 40 years at the Met and wishes him well in his time of trouble.
But the runes here are blindingly clear. James Levine is in no fit condition to conduct. It will take a miracle for him to return. There is a musical vacuum at the Met. It cannot be allowed to prevail for long.