The lights went out on the orchestra. So what did they do?
main
When I went to hear the LSO last night they were all abuzz with what had happened the night before – the opening concert in the new hall of the home town of their principal flute and all-round ambassablogger, Gareth Davies.
Valery Gergiev was coming to Guildford, a dormitory town that last stirred, slightly, in the Blitz. It is a big occasion for the town. Publicans check their stocks. Department stores sellotape their windows (they can be loud, that band). The mayor puts on his chain of office and full regalia.
Concert starts, lovely performance, all smiles. Tchaikovsky Competition winner Daniil Trifonov is playing his heart out when, midway through the concerto, all the lights go out.
What's an orchestra to do in the dark?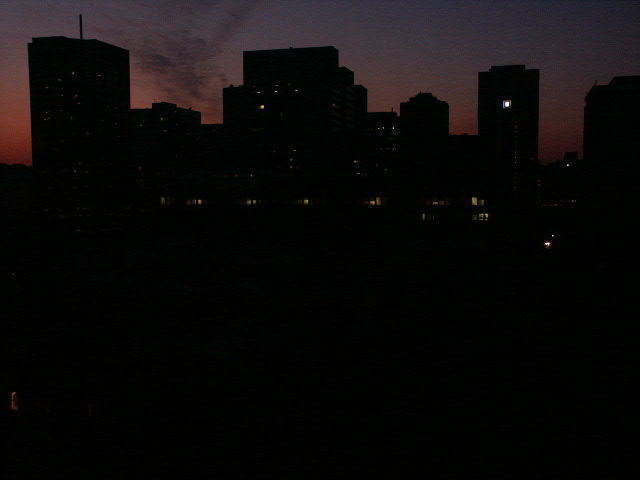 They play on. Just like on the Titanic. Or in the Blitz.
'How could you play if you couldn't see me?' exclaimed Gergiev, later.
'Ah, hah!' said the LSO.
Here's a taster of Gareth's night out:
… It was all going terribly well until about two thirds of the way through when something rather unexpected happened. There was a pop somewhere over our heads and then the lights went out. All of the lights, stage, auditorium, foyer. 1086 people sitting in total darkness. Now occasionally things like this happen momentarily and then everything kicks into gear, the generator comes on, or the emergency lighting trips in. As this is normally what happens, after the gasp from the audience as their gala opening night started to go pear shaped, silence resumed as Daniil and the orchestra continued to play. You couldn't see your hand in front of your face let alone the music or indeed the keyboard. The lights didn't come back on. We carried on. A few people grabbed mobile phones out of their pockets and shone the dim screens on music. My phone was in my bag backstage. Gradually my eyesight got a little used to the dark and with the emergency exit signs in the hall being the only source left, I tipped my stand to illuminate it a little. The lights were still off. Dave Pyatt shone his torch app over as much of the woodwind music as he could and momentarily I could see. Unfortunately the torch suddenly cut out as he received a text message asking him to call his diary service. Darkness once more. We were still playing, Daniil skipping around the keyboard like nothing had happened. One member of the audience tried to stop us by starting to clap, but gave up as people shushed him. As it was now obvious the lights weren't going to suddenly come back, Alan and Dan our stage managers came running on with small stand lights …
… continues here