Cage rage spreads to Germany
main
There's another John Cage festival in the offing, this one in Germany.
North German Radio (NDR) are putting on a three-day Cage fest with pianos (prepared and raw) and orchestra. It celebrates the great man's 99th birthday this month and his past association with NDR (pic below). Details here.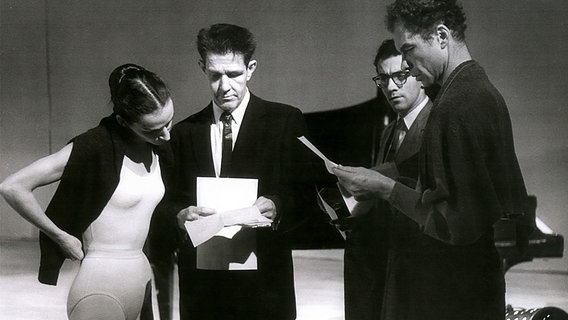 pictured: Carolyn Brown, Cage, David Tudor, Merce Cunningham at NDR, 1958.