My Turn at the Screw
main
I'm heading to Glyndebourne this afternoon with a daughter to see Britten's version of the Henry James story. The conductor is Jakub Hr?ša, the director Jonathan Kent.
The same performance will be beamed live on the internet to anyone who cares to click on the Guardian website.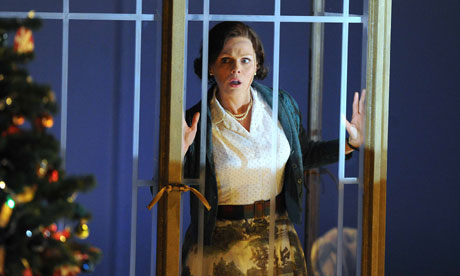 So why shlepp all the way down to Sussex to see something I could enjoy in the comfort of my home? Simple.
Opera, like sex, is not something you can properly do alone. You need the sense of sharing it with others, even the comfort of strangers.
I'm also intrigued to see whether the live relay affects, in any way, the perception of the audience and performers.
If it does, I'll report back.