Conductor gives extra week for free to help foundering orchestra (update)
main
Yannick Nézet-Séguin is adding a week to his Philadelphia season and not charging for his services, my Montreal colleague Arthur Kapitanis reports. "It's a wonderful sign of his commitment to the Philadelphia cause," said Philadelphia Orchestra CEO Allison Vulgamore.
Hmmmm…. I wonder.
Given the states of Philly's finances, a week's maestro pay more or less won't make much difference. The players will, of course, have to be paid for the week's work. So what's the point?
The players last week overwhelmingly rejected the board's bankruptcy strategy, which stumbles from one confusion to the next.
A letter from the orchestra management (below) takes issues with these perceptions, but i see no reason to withdraw them. I know of several conductors who are quietly taking pay cuts to help their orchestras. No announcement is made, nor should it be. The fuss that Ms Vulgamore seems keen to make about Nézet-Séguin's voluntary week strikes me as a publicity ploy to secure a mirage of support for her policy.
Your views?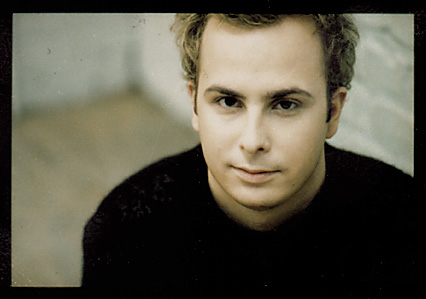 Dear Norman,
We saw your blog post about Yannick Nézet-Séguin's decision to volunteer additional time and services to The Philadelphia Orchestra and noticed two errors that we wanted to correct.
First, while Mr. Nézet-Séguin is donating his services to the Orchestra, the week he is now conducting – in November 2011 – is not newly added to the schedule as your blog indicates. Further, the Musicians of The Philadelphia Orchestra are not being asked to play an additional week beyond what is currently scheduled for 2011-2012 and thus, will not "have to be paid for the extra week's work," as you wrote.  Nicholas McGegan, who was previously announced as the conductor of that week's performances, has graciously revised his calendar to return to The Philadelphia Orchestra in April 2013 with the originally scheduled all-Bach program (Brandenburg Concertos 1-4 and Orchestral Suite No. 3).  Mr. Nézet-Séguin will now lead the Orchestra in an Italian themed program, in its place, featuring Tchaikovsky's Francesca da Rimini, Mendelssohn's "Italian" Symphony, Verdi's Overture to La forza del destino and Respighi's The Pines of Rome.
Second, your blog notes that the Musicians of the Philadelphia Orchestra "voted last week 8-1 to reject the board's bankruptcy strategy."  There was no vote taken of which the Association is aware to "reject the bankruptcy strategy."  Rather, a letter from the Musicians, expressing concern and dissent regarding certain aspects of the strategic plan, was received by Allison Vulgamore, President and CEO of The Philadelphia Orchestra, and Richard Worley, Chairman of The Philadelphia Orchestra Board of Directors, on the afternoon of Wednesday, August 17. However, this letter was only received by the intended recipients after it had been shared with a third party and printed in local media.
Corrections to your post regarding these important points would be very much appreciated.
My Best,
Kate Johnston
Kate Johnston
Assistant Director of Public Relations
The Philadelphia Orchestra
Peter Nero and the Philly Pops®
260 South Broad Street, 16th floor
Philadelphia, PA  19102