Very bad language on the BBC
main
With the confidence of well-fed poodles, we snuggled down in  the basket last night to watch the BBC's 1950s Mad Men tribute, The Hour. It was, as expected, beautifully produced. The costumes walked straight out of V&A showcases, the women smoked with conviction, the walls were tiled by Dutch masters and even the walks were a good imitation of Brighton Rock.
Every leading actor had been puffed in the press for two weeks and expectations were sky-high. Or should that be Sky-high?
And then they opened their mouths.
The language was all wrong. The moment one character said 'I'm a big fan of yours', the illusion was shattered. This was not the 1950s but the 2010s making a feeble attempt to sound like the mid-1950s. The more one listened, the wronger it got. Cliché after cliché, pleasantry after unpleasantry, the script reeked of anachronism.
The Hour was supposed to be a thinly-disguised take on the birth of the BBC's Panorama programme. Not one journalist sounded like the oldies I knew when I came into the profession in the 1970s. This was pastiche crossed with word-search, neither witty nor catty, nor period. It was wrong, wrong, wrong all the way down the hour.
The writer's credit goes to Abi Morgan. I'm not sure credit is the right word. Morgan's chief past achievement is the screenplay for Birdsong.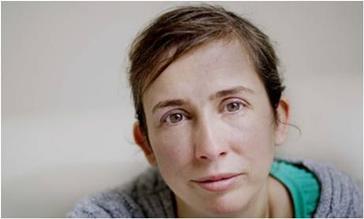 This was a good idea, spoiled for want of a writer's ear. All that detail, all that expense, and no-one to listen to the language. It would not have cost the BBC much to employ a word-checker, someone who cut the anachronisms from the script and produce a period drama as faultless as Mad Men.
Memo to Mark Thompson: next time, have a good listener on set.