Domingo's number – the one he wants to be remembered by
main
The great tenor collected a gold medal in Barcelona last night for being 70, but that's not the number at the forefront of his mind.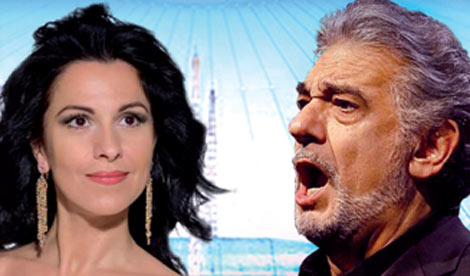 In an interview yesterday with the Times (paywalled), puffing a sold-out, strictly-for-cash arena concert with Angela Gheorghiu, he smartly corrects critic Neil Fisher when asked about his 130 operatic roles. '136 roles,' said Placido.
It's a record that is unlikely to be exceeded. Guinness, please note.
And a memo to Sepp Blatter: 'I would love to be more involved in FIFA,' says the unretiring singer.