Star Trek composer dies
main
Fred Steiner wrote many of the early Star Trek soundtracks, but is best known for the Perry Mason theme – a blood-chilling tune for a TV detective, played by Raymond Burr (who later created Ironside). Here it is.
And here's his Variety obit.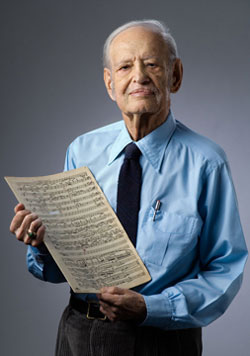 Fred had pedigree. He was the son of the Laurel and Hardy composer, George Steiner.