Dutch orchestra leads street protest – new video
main
Protests are mounting in The Hague against government decimation of state subsidy.
Here's video of a protest performance of O Fortuna, from Carl Orff's Carmina Burana, a work created for the Nazi regime. The orchestra was made up of members of all the Dutch orchestras, the choir of several different Dutch soloists, ensembles & choirs. Conductor was Lawrence Renes.
If you recognise principal players and singers in the performance, I'll insert the credits. If you're a cop, stay cool.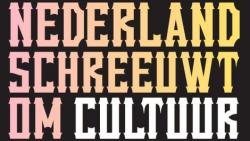 See previous.
LATE EXTRA: Some viewers have asked whether the street confrontation is genuine, or pieced together from separate video takes in different locations. Anyone able to enlighten us? Thanks to filmmaker Tommy Pearson for pointing this out.
LATE LATE EXTRA: I've just been told that the riot police where in a completely different part of town from the orchestra. The video was edited to make it appear they were in a standoff. That's a propaganda trick. Artists should beware of stooping so low. I have changed the healdine above to clarify the situation.