Ten music predictions for 2011
main
1 The New York Philharmonic will pick the wrong man to
succeed Zarin Mehta (they won't even interview a woman).
press photo courtesy NYPO
2 Placido Domingo will not retire on his 70th
birthday (why does the poster say he's older?).
3 Anna Netrebko will cancel (who says she's a no-show?)
press photo courtesy dpa
4 Joyce DiDonato won't.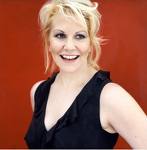 5 Valery Gergiev will arrive late at three concerts out of
four (too busy with his main best friend?)
6 The Dutch will talk about scrapping orchestras, and do nothing.
7 Wicked old Citibank will break up EMI.
8 The new Helsinki hall will be an acoustic marvel. Free
Nokias with season subscriptions.
9 The New York Times will continue the free PR service for Alan
Gilbert and Peter Gelb (and free bagels, too).
photos (c) New York Times

10 A classical accordionist will have a record hit.
Happy New Year from Slipped Disc.